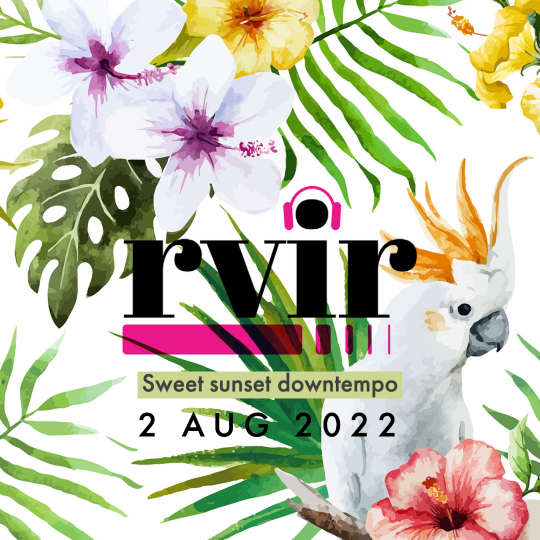 New downtempo mix!
Ladies and gentlemen and everyone in-between, I present to you my newest downtempo mix!
Featuring songs by Rhinôcéròse, Jerome Isma-ae, Kamilo Sanclamente, Planeta Libre and Sahalé and Nicola Cruz and carefully and kindly mixed by yours truly. I sure hope that you dig it, cause I sure do.
I am looking for gigs right now, sure that this mix will get me into some of the nice beach bars around here. For now, I am hanging out at Olla Beach Bar every Friday evening. Just helping out my friend Josh, AKA dj Purple Rabbit, I usually select the first half hour of tunes. So come out and say hi! Hopefully we will get you out of your seat and onto the dance floor. After all, that's what it's all about.
Downtempo tunes are groovy enough to boogie to, but chill and easy on the ear. When I dj, I try to respect people's hearing. I am happy to have conserved my own hearing after a lifetime spent going to gigs. I always used earplugs! But, when I dj, I hope that you don't need to use them. Good sound is so important, and too much volume just makes the sound distorted and crunchy. Who needs that?
Listen out for my voice on the Planeta Libre track 😉
Track Listing
1 Slowly -ID
2 Colibria_Original_Mix – Nicola Cruz
3 Galaxy – Hippiehaus
4 Maruera – Nato & Sahalé
5 Deep Happiness – Planeta Libre
6 Purple Haze (Original Mix) – Jerome Isma-Ae
7 Love Vibrations feat. GIOKA (Instrumental Mix) – Kamilo Sanclemente, Giovanny Aparicio
8 Shere_Khan_Original_Mix – Sesion
9 Diminished (Dub mix) – Rousing House
10 De La Soul – All Good (Sylow Remix) – Sylow
11 Machine Pour Les Oreilles – Rinôçérôse
12 Static (Original Mix) – Pugilist
13 It Takes Two (Ziggy Phunk DJ Re-Edit) – Bobby Patterson
14 Sunset At Cafe Del Mar – ID