Hi there! My name is Rachel and my DJ moniker is RVIR. I would love to spin some seriously sweet and spicy electronic tunes for you. You know those rhythms that make your hips shimmy and your heart take flight? Yes? Yes! Get in contact right away and let's make some plans.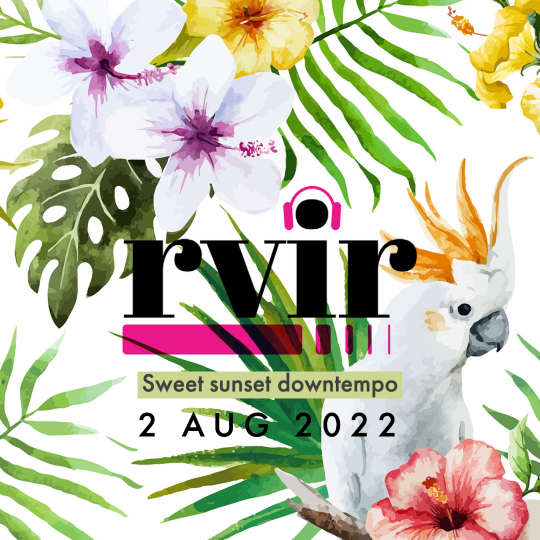 Music Socials
Everything in one place 👉 https://linktr.ee/rvir
Mixes
2-08-22
My August mix served sweet and spicy…
9-10-22
A bit faster and proggier to keep you on your toes.
12-10-22
..and a light and fluffy mid October mix right here for your listening pleasure.👉
Check out some of the music that I create! 👇🏻
A special dj for your party
If you are hosting an apéritif, a sundowner, or a cocktail party and you want gorgeous, elegant electronic music, then I am the dj for you. Resident year-round in the sunny province of Alicante, Spain, I can help you make your scintillating holiday party truly a night to remember!
My specialty is starting sets at lower BPMs, with light, earthy songs, then gradually ramping it up until the music is deep and ethereal. This is a typical Ibiza-style or Balearic vibe. Smooth and groovy at the beginning, then getting funkier and cheekier as afternoon turns to evening.
dj for Yoga Dance
If you're looking for a more organic and healthy dance party, why not book me for a yoga class with a dance session afterward? (Yep, I am a yoga teacher, too!) Yoga dance, daytime disco, ecstatic dance, barefoot bop, conscious movement – whatever label you want to put on it, it's the same. Conscious, joyful people vibing on that delightful spiritual lift and having fun at the same time. Santosha means enjoyment in Sanskrit and, believe it or not, Santosha is one of the ethical bases of yoga practice. So, combine business with pleasure and save the date now!
Not only a dj…
I am also a singer-songwriter and have a lovely live show to offer an organic, natural touch. A girl and a guitar might be a bit cliché but who cares when the songwriting is great and the delivery is confident and intimate? I have played many a small stage and know how to engage with the audience. My repertoire consists of mainly originals with a few covers.
Rachel, RVIR, reverently re-awakens the passion for human (r)evolution. Her simple, sensual and silvery songs slide between folk and spiritual pop – a fun and sexy dance towards consciousness.